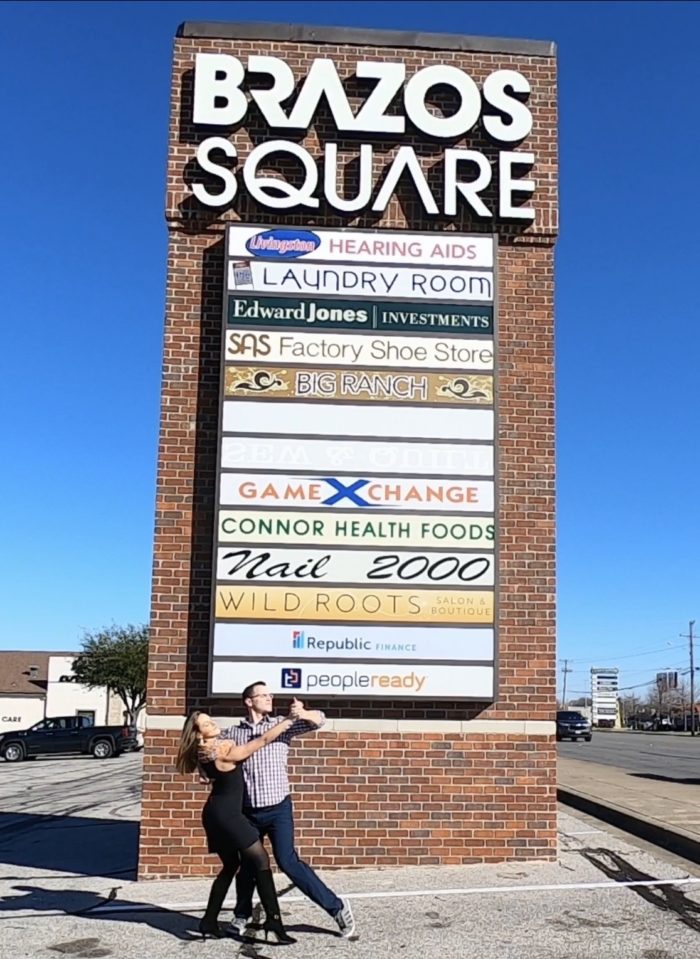 Did you happen to drive by Brazos Square and see us dancing Tango, Swing, Rumba and more in the parking lot last Friday?

Did you think to yourself, that looks like fun?

Did you then think, "I'd never be able to do that though, I have two left feet…"
Or maybe you thought, "I've got some rhythm, but I'd like to continue my dance journey and see how far I can go."

Wherever you may fall, whether you're a clean slate, or you have some experience with dancing, come in and try the Arthur Murray Method of teaching!

Arthur Murray Dance Studio of Waco is one of the 270 Arthur Murray Dance Studios around the world. It's the oldest and largest dance organization – the first studio opened in 1912!

Opening Day for Arthur Murray Waco is April 7th! Contact us to schedule your first lesson! You'll see why we CAN'T WAIT to help Waco learn to dance the Arthur Murray way!